In Chinese belief, "Good Things Come in Pairs", which depicts the meaning of 'DOUBLE 囍 HAPPINESS'. In 2014, The 'Yuan Xiao' Festival or the Chinese Valentine's Day falls on the same day as the Western Valentine's Day. The last of this rare occasion happened 19 years ago. To celebrate this beautiful and romantic day, Sin Sin Man cordially invites you to join the 'DOUBLE 囍 HAPPINESS' ceremony to be held on Feb 14, from 7:00pm to 11:00pm.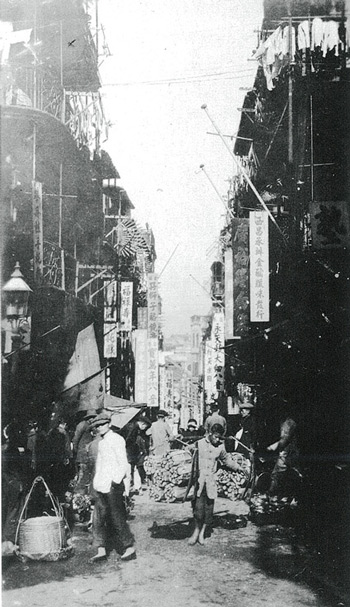 We would like to share some historical background of Sai Street. In 1920, Sai Street was a district for Chinese theatrical and musical troupes. Many brothels in the red-light district kept singsong girls and musicians, and most of the brothel madams trained their own daughters as singers. Sai Street has a vivid history of music and Chinese opera. Sin Sin would like to bring this vivid history back to life by performing Chinese opera.
Accompanied by a group of professional musicians, Sin Sin Man 冼倩文 will be performing with three amateur opera singing sisters, Lyew Chin Wai 廖千慧, Ma Lyew Chin Yui 馬廖千睿, and Lyew Hui Ting 廖栩廷, who have over 30 years of opera singing experience. It is an honour for us to have Mr. Ng, Lut Kwong - Head of Playwriting and Scriptwriting and Acting Head of Music (Chinese Opera) at The Hong Kong Academy for Performing Arts as our special participant in the performance. Over the years, Sin Sin has been performing Chinese Opera in many venues; but this will be her first time to perform in her own art space.
You will enjoy a lively traditional Chinese Opera performance by Sin Sin Man and her friends, while surrounded by beautiful artworks by Fung Ming Chip, Jumaldi Alfi, Kokok P. Sancoko, Nasirun, Sun Guangyi and Vincent Cazeneuve (Wensen Qi); a double enjoyment!